Coral Bells
Status:
Container size: Qt. 10 Count Flat
Silvery, mint green foliage grows in a mound, topped by wands of flowers in varied shades of pink that bloom and rebloom continuously from early summer to frost. 
Details
Zone: 4 - 9
Mature Size: 8-10" tall, 20" wide
Pickup and Delivery Only
Photo Credit: Photo courtesy of Walters Gardens, Inc.
Share
View full details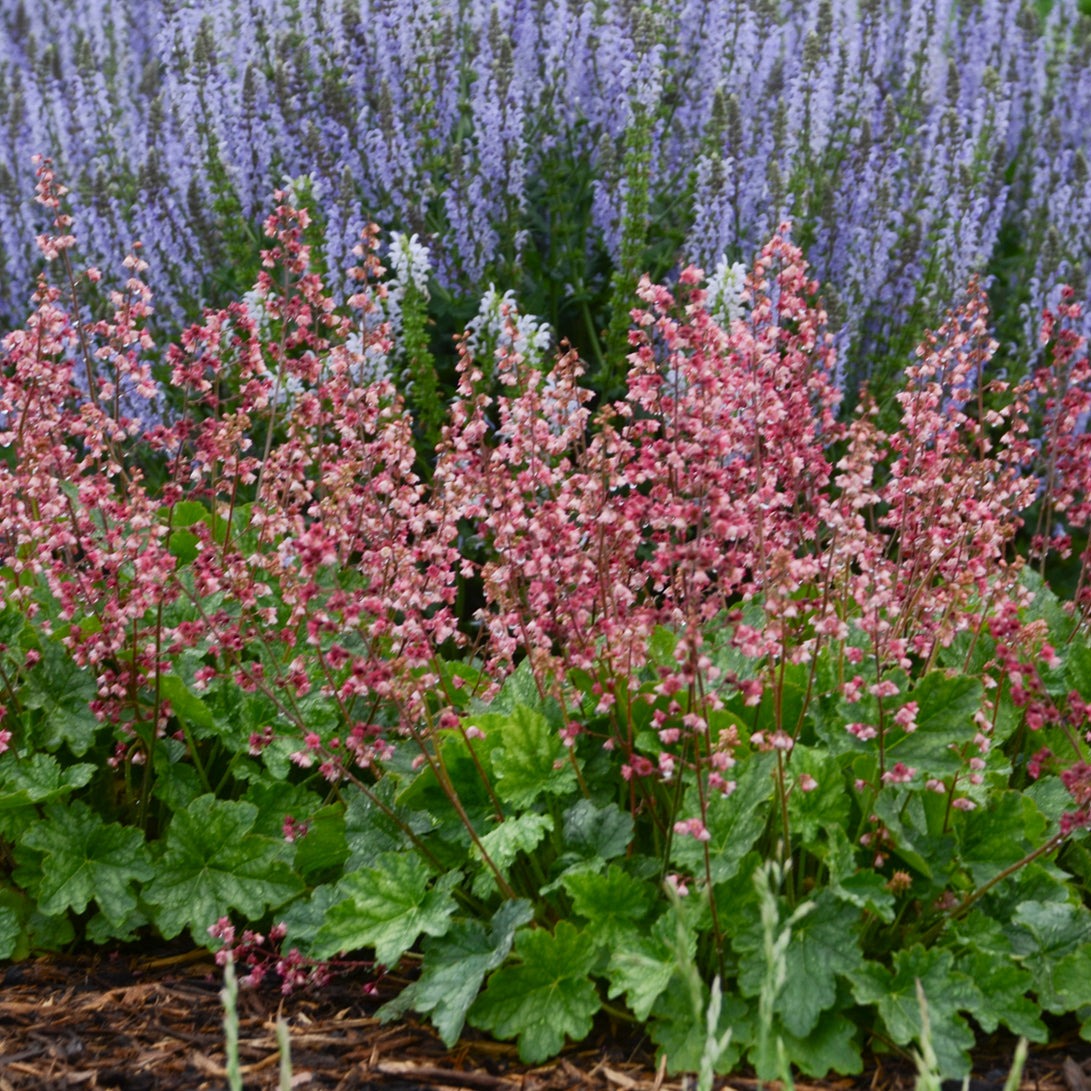 Pickup and Delivery Terms

Delivery on our trucks requires a minimum order with a delivery fee and a fuel surcharge, calculated by mileage.  Delivered orders can be prepaid by credit card, or paid by check upon delivery, unless credit has been established.

Shipping Terms

For orders not picked up on site or delivered on our trucks, we use FedEx.  Your plant material is carefully wrapped and sent in boxes, or on crated pallets for larger orders.

Status Labels

GC/BB - Garden Center Quality with Buds and Blooms

LS/BB - Landscape Quality with Buds and Blooms

GC - Garden Center Quality

XLtd GC - Extra Limited Garden Center

XLtd LS - Extra Limited Landscape

Ltd GS - Limited Garden Center

Ltd LS - Limited Landscape